Deposit checks at anytime, from anywhere.
Use the camera on your smartphone or tablet to deposit checks. Simply photograph both sides of your check and approve the transaction. The first $500 of your deposit is available immediately.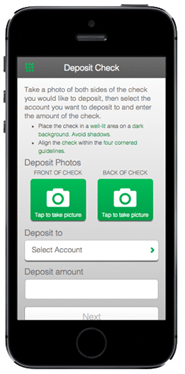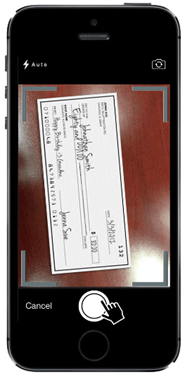 Why use Mobile Deposit?
It's incredibly fast and easy, as well as secure. And it's free*!
Save time by avoiding trips to the branch or ATM. No rushing to beat closing time. No lines to stand in.
Deposit checks to Checking, Savings or Money Market accounts.
Get immediate access to your deposited funds, up to $500.
Get Started
Download the SECU Mobile Banking app to your smartphone by clicking below or by visiting the App Store or Google Play.
Remember, to use Mobile Banking you must be enrolled in Online Banking.
Want to Deposit a Check with Your Computer?
Use My Deposit to deposit checks from your home or office. All you need is a computer, scanner, and an Internet connection.
How My Deposit works
Login to Online Banking and click "My Deposit"
Endorse your check and scan both sides
Click "Confirm Deposit"
Deposit checks to your personal checking, savings, or money market accounts.