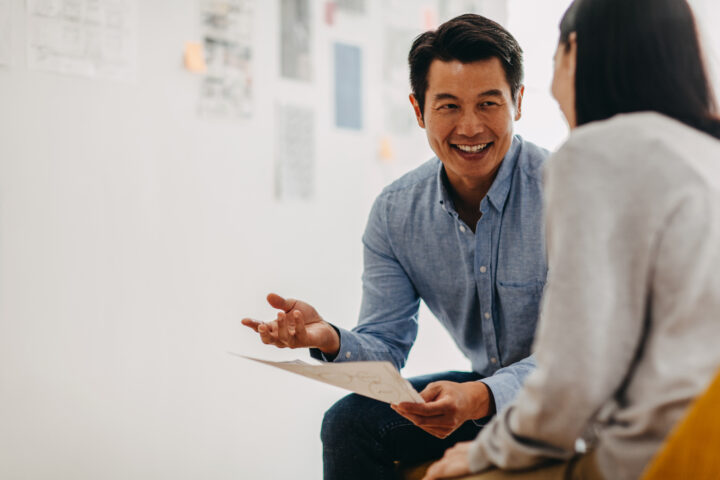 WHO WE ARE
From spreading kindness to helping people build long-term financial security, SECU embraces our responsibility to give back to the communities we serve and to our employees. It's the right thing to do, and just who we are.
Every employee at SECU contributes to our member's financial well-being, and we'll always do what's right for our members, employees, and communities. Feel good about what you do. Belong to a place where you matter. Join us and make a difference.
A healthy you – and your family – is the goal of our benefit offering, which is available to all employees. Our comprehensive benefits package includes:
Competitive Pay & Corporate-Wide Incentive Plan
Affordable Health Insurance with Additional Wellness Discounts
Paid Leave, including Parental and Caregiver Leave
Paid Life & Disability Insurance
Retirement Savings with Company Match & Optional Annual Discretionary Contribution
Employee Assistance Program with Mental Health Benefits
Flexible Spending Accounts Including a Lifestyle Spending Account Available at No Cost
Professional Development Programs
Tuition Reimbursement
Paid Volunteer Time
Legal Benefits
Discounted Employee Loan Benefits
SECU Member Benefits
"SECU is a great place to work and takes care of its employees. Leadership does a great job ensuring that SECU is a fun place to work and employees have generous health-care benefits, life insurance and retirement offerings."
"Benefits are very good here at SECU and more so with the addition of Spring Health. I especially like the time available to take care of a family member if they are ill and need help."
We don't just give back to our members, we give back to our employees by providing opportunities to grow their life skills and develop professional capabilities to advance into new positions. Over 70 percent of staff that have been with us for more than two years have been promoted or transitioned into other roles that provide the opportunity to learn and use new skills.
SECU also offers tuition reimbursement, and we provide ongoing development opportunities, including thousands of online training modules in LinkedIn Learning and courses focused on helping team members grow with us.
"I enjoy making connections with people, which is what led me to join SECU. I took advantage of the training on building relationships with people through empathy. SECU has given me the tools and opportunities to grow into a position I love."
You work hard every day – and should be recognized for that. In addition to our SECU Star Awards, which are presented at our annual gala event, employees can recognize their peers through our SPARK recognition platform. When employees are recognized, they earn points that can be redeemed for a wide array of products or gift cards. We also recognize employees that help support outstanding member experiences through our quarterly member experience awards.
"I was surprised to see I had been recognized in SPARK. I was just doing something little to help my coworkers. It was nice to see that my work really mattered to my team. I felt like I made a difference."
Your life isn't all about work. We encourage and support a positive work/life balance through a generous leave package and flexible scheduling opportunities, including hybrid working environments for various roles.
Your overall well-being is a top priority. Through our BeWell program, our goal is to provide you with information, resources, and activities that focus on physical, emotional, and financial well-being. You can earn points for healthy activities, including participation in wellness challenges that encourage behaviors like practicing mindfulness, exercising, and healthy eating, and attending financial literacy events. We also offer opportunities to learn how to secure your future with our financial well-being partnerships.
With Spring Health, our employee assistance program, employees and their families can take advantage of free therapy sessions with a licensed provider and access countless resources to help you through any challenge you may be facing.
"The Little Moments Matter challenge helped me see how important it is to take just a few minutes each day to meditate and focus on myself. I had never meditated before, so this challenge was a way for me to try something new that really helped me refocus and recharge."
SEEK MORE. SEEK BETTER. SEEK YOU.
"At SECU, everything begins and ends with our employees. Their interactions and decisions have the potential to inspire, ignite a movement, and build meaningful relationships with our members and one another. Together, we deliver a financial movement that will make our members, families, and communities stronger."
Dave Sweiderk, President & CEO
SECU IS A TOP WORK PLACE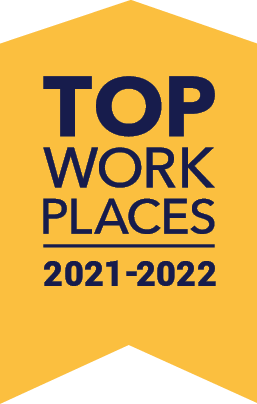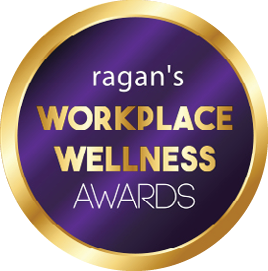 IT'S YOUR TIME TO MAKE A DIFFERENCE.
Ready to be part of something bigger? We are always looking for the best and brightest minds to join our team.