We could go on and on about why you should choose SECU and how easy it is to join, but first, a bit about us. Pronounced see-cue, we're not a bank, but a not-for-profit credit union—a safer, smarter banking alternative with way better benefits.
We offer a full set of traditional financial services like checking, savings, credit cards, loans, insurance, and business banking. But unlike the big banks, our responsibility is to you, not the financial industry.
Becoming a SECU member is easier than you think
Gone are the days when you had to be a Maryland state employee to join SECU. Now, there are so many ways to be eligible (more than 1,900!) that you're probably a shoo-in.
Serving all your financial needs, all in one place
SECU is Maryland's largest credit union with 25 branches throughout Maryland and 50,000+ free ATMs nationwide. Plus, you'll have full access to your accounts through mobile and online banking.
BANKING & CREDIT CARDS
No-Fee Checking Accounts
Savings & CDs
Digital Banking
Free ATMs
Visa Credit Cards
LOANS
Mortgage & Home Equity Loans
Personal Loans
Auto Loans
Student Loans
INSURANCE
Auto Insurance
Homeowner's Insurance
Accident & Illness Insurance
Life Insurance
More member benefits to enjoy for life
Lifetime membership:
Once you join SECU, you can stay for life (even if you change jobs or move away), so long as you maintain at least a $10 balance in your Share Savings Account.
Lower rates, fewer fees:
Unlike the big banks, when we make money, it comes back to you through lower loan rates, higher deposit rates, and fewer and lower fees.
Digital banking:
Pay bills, deposit checks, transfer money and securely manage all your other day-to-day banking tasks on your computer or mobile device.
Outstanding credit union service:
Credit union employees are consistently trusted to provide better service than banks. Our relationship bankers know the ins and outs of every product and are invested in your financial well-being.
Free financial wellness program:
Learn to budget, improve your credit score, plan for retirement and more with educational tools, workshops and personal financial counseling.
Dedication to community:
Because SECU is locally owned, you can rely on us to do business and give back in ways that enrich the lives of the people who live and work our community.
Are you eligible to join? (Probably!)
If one of the following applies to you, SECU membership is only a few steps away.
You have a family member who is a SECU member
You are employed by a MD state agency or organization (past or present)
You attended or are employed by a MD college or university (past or present)
You are employed by one of our 1,900+ Affiliated Employers
You are donating to the SECU MD Foundation
We're responsible to our members, not Wall Street.
SECU is not-for-profit.
That means the money we make comes back to you in the form of lower loan rates, higher deposit rates and fewer/lower fees.
We employ prudent and conservative lending and investment practices. It is our priority to earn each member's trust and to constantly strive to exceed member expectations while not putting the institution at risk.
SECU has no (zero) exposure to the brokerage community. We have no financial relationships or investments with any brokerage firm.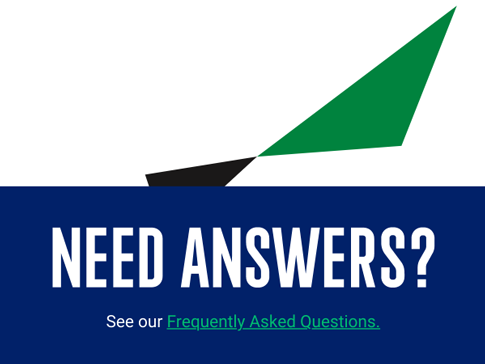 If you have concerns about accounts you may have with other institutions, there's no better time to consider switching to SECU.