BALTIMORE (December 30, 2022) — The Daily Record named David Sweiderk, President and CEO of SECU Maryland, to its 2022 Power 100 list. This is the second year running that Sweiderk made the list, the first time being in 2021.
The Daily Record Power 100 is chosen by the organization's editorial team. This list recognizes the men and women across Maryland who are shaping businesses, governments, nonprofits, law firms and other critical institutions.
Sweiderk was also recognized by The Daily Record, being named to the 2022 list of Influential Marylanders and the 2020 Most Admired CEO list.
"We are thrilled that Dave was recognized by The Daily Record on the Power 100 list for a second time," said Juancho Baino, Chair of SECU's Board of Directors. "Dave brings compassion, drive, vision and discipline to everything he does at SECU and beyond. He continues to lead SECU through challenges, stemming from the pandemic and now through economic uncertainty by always putting SECU members and employees first, and consistently choosing to lead by his heart, ultimately choosing the right thing over that which is easiest."
Thanks to Sweiderk's commitment, SECU remains focused on serving others with empathy. During the pandemic's peak, Sweiderk rallied 350+ employees to mobilize as SECU provided over $400,000 of relief to members, the community, small businesses, and school systems. He recognized the importance of overall employee wellbeing and their role in SECU's success. Working with HR, Sweiderk and SECU showed appreciation to employees through several impactful and supportive initiatives. A few examples include the introduction of an annual awards ceremony as well as a digital platform that enables peer-to-peer recognition, ongoing appreciation gifts and spot bonuses, establishing roundtable open-discussions to encourage dialogue, and the integration of a DEI mission and six affinity groups featuring speaker sessions.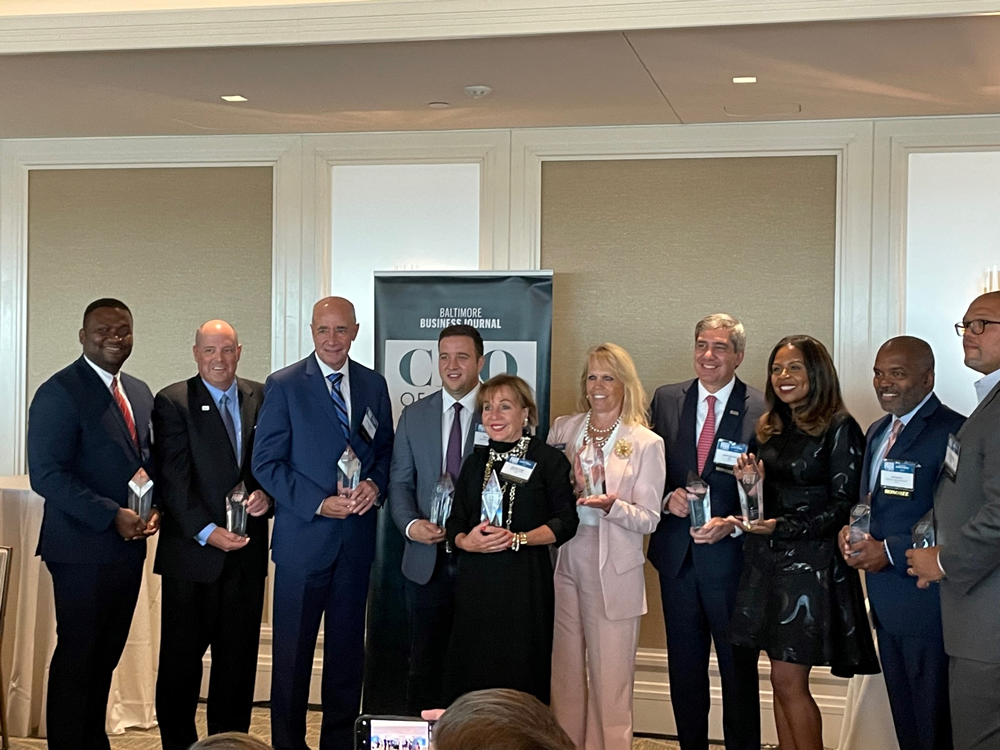 Through its philanthropic foundation, SECU also donated $115,000 in scholarships to students, launched a statewide nonprofit grant program awarding $70,000 in its inaugural year, donated $50,000 to Special Olympics Maryland and Kennedy Krieger Institute, and sparked nearly 100,000 acts of kindness in more than 12 states. Recently, SECU also announced $1,000,000 in community impact grants over the next five years in memory of its longest-serving Board member, Donald Tynes, Sr. – the largest sum and first commitment named in honor of a notable individual by SECU.
"I am honored by The Daily Record to be included in the Power 100 list," said Sweiderk. "Making this list for a second time is in large part due to the dedication and commitment of SECU's team members. Moving into 2023, we will continue to ensure our members remain at the heart of each decision, goal and action."
With a 70-year history, Sweiderk continues to transform SECU into a high-performance organization who recently surpassed $5 billion in assets, a national distinction held only by approximately 60 credit unions and that no other Maryland credit union has achieved this to date.
For more information about Sweiderk and to view the full list of this year's Power 100, click here.
About SECU (State Employees' Credit Union of Maryland)
SECU ("see-Q"), Maryland's largest state-chartered credit union, serves 250,000 members across the state. As a member-owned, not-for-profit, SECU puts its members first and remains responsible solely to its member base. SECU seeks to serve all of its member needs in one place with most Marylanders qualifying for membership. Headquartered in Linthicum, Md., SECU has 25 financial centers and provides access to over 50,000 free ATMs through the CO-OP network. With more than $5 billion in assets, SECU ranks among the top 60 credit unions nationwide based on total assets in the U.S. Insured by NCUA. For more information, visit www.secumd.org or follow SECU on LinkedIn, Facebook, Instagram and Twitter.