Real Phishing Examples
We are compiling examples of real phishing attempts on SECU members.
BE AWARE THAT NONE OF THE BELOW ARE LEGITIMATE!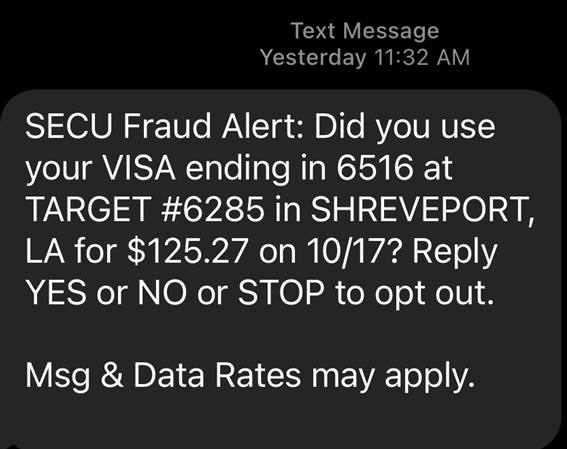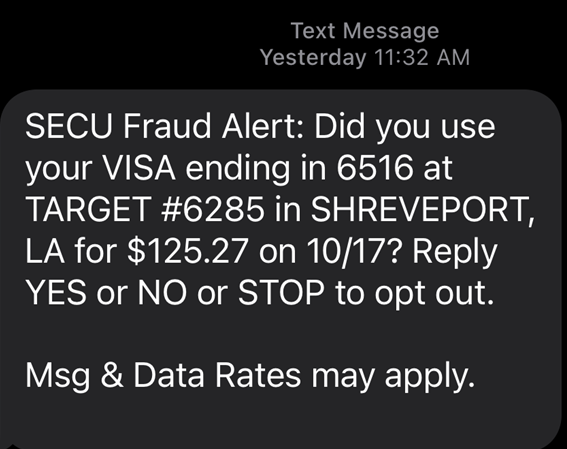 Date: 10.18.2021
Type: Text message

Notes: A recent scam has been brought to our attention and we want to make you aware. SECU Members are being contacted—from a phone number that may appear to be ours—and told that there's something wrong with their account. The schemer will ask for personal identifiable information, such as your PIN or online banking log-in information.

Please note, these calls are not from a SECU team member and we will *never* ask you for personal information, such as this, over the phone. If you receive a call like this, please hang up immediately and call us at 410-487-7328 to report the call. If you have any additional questions or concerns, please feel free to send us a private message, and we can help you further.
---
Learn more about Phishing here.