Credit unions like SECU embrace a community-focused philosophy of people helping people. SECU integrates this into every level of our operations – from customer service to employee team-building.
Initiatives like SECU's Annual Kindness Campaign and the SECU MD Foundation scholarship program reflect our commitment to giving back in meaningful ways.
In fact, members of our credit union are a force for good who have contributed to:
Financial literacy programs for Maryland students
More than 57 grants awarded to local nonprofits
Awarding over $1 million in scholarships
And much more…
We would be nothing without our local community. See a few of the biggest ways SECU members help enrich the lives of the people who live and work in Maryland.
1. We're committed to helping Marylanders thrive 🌱
Resources like our financial education program and free financial wellness checkups empower members to make smart moves with their money.
In fact, we offer a wide variety of free resources to help members achieve financial wellness, including:
Free counseling for complex money matters like housing and debt management
Virtual and in-person training on everything from budgeting to retirement
Home-buying resources to help you understand your purchasing power
Plus, we're constantly adding new resources and technology to better serve our members.
Accessible and trustworthy financial resources are essential to a community's long-term success.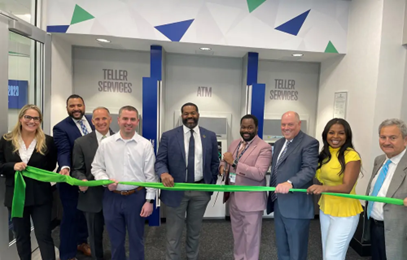 The grand opening of our new financial center in the heart of downtown Baltimore reflects our commitment to maintaining a strong presence in Maryland's communities. Members have the flexibility to bank in whatever way suits their lifestyle best. The new financial center at 250 Pratt Street offers walk-in access, appointments, self-service banking – even the option to video conference with a remote teller.
2. We give back in meaningful ways across Maryland
Over the years, SECU members have helped us achieve many incredible milestones:
57 grants awarded to Maryland nonprofits
300 scholarships awarded to local students
$1.57 million in grants and scholarships given back to the community
We are committed to strengthening Maryland communities. Each year we bring SECU employees, members, and neighbors together as a force for good for fundraising initiatives and donation drives. This year, we're partnering with WBAL for a Food Drive supporting the Maryland Food Bank.
Save the Date: SECU Food Drive
September 6 – 30, 2023
All SECU Financial Center and online at SECU's Virtual Food Drive
Donations needed:
Canned meats
Peanut butter, nuts, and seeds
Oatmeal and breakfast items
Canned stews, soups, beans, vegetables, and fruits
Macaroni and cheese
Pasta, rice, and rice cakes
Toiletries
Nearly 1.5 million people in Maryland live with food insecurity. Help us reach our goal of collecting 10,000 pounds of food for Maryland families by dropping off a donation at your nearest branch or making a donation online.
Find your nearest SECU branch.
3. We're committed to spreading kindness 💌
In 2020, we felt that everyone would benefit from a little extra kindness, so we embarked on a mission to complete one act of kindness for every one of our members – that's 250,000 acts of kindness. We created and distributed kits to empower people to complete random acts of kindness. Thanks to our grassroots efforts and support from partners and members across Maryland, we not only achieved but exceeded our goal.
The results of SECU's Kindness campaign:
280,634 acts of kindness completed
$25,000 each donated to Special Olympics Maryland and the Kennedy Krieger Institute
Achieved – and exceeded – our goal to complete one act of kindness for each SECU member
Learn more about the SECU Kindness Campaign.
4. We're invested in Maryland's next generation 🧑‍🎓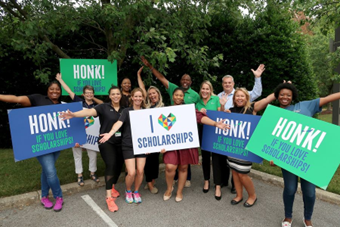 The SECU MD Foundation Scholarship has awarded funding to over 300 scholars during its more than 17-year run. And 2023 marks a milestone year for the program.
In 2023, we officially surpassed $1 million in scholarships awarded. 28 hard-working scholars from the SECU community received funds to support them in furthering their education. 2023 also marks a record-setting year for the program with 1,158 applications received – the most yet.
Here for you and our community
We're proud to call Maryland home, so members can rely on us to help our state thrive. When you bank with SECU, you get more than just a financial partner, you get a community. Becoming a SECU member is easy. Find Your SECU Connection. Once you join SECU, you're a member for life, as long as you maintain at least a $10 balance in your Share Savings Account – even if you change jobs or move away.