SECU's Recent Recognition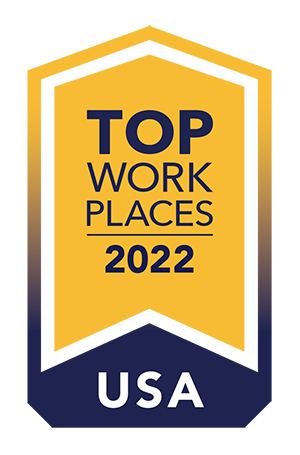 Top Workplaces USA awards are based solely on feedback captured from an employee engagement survey. Who would know better than our own employees?
Learn More.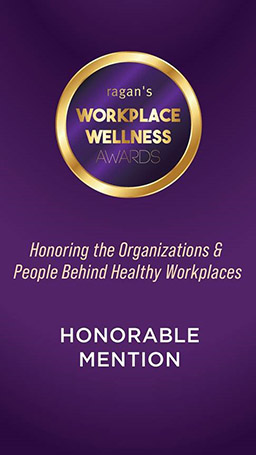 SECU received an Honorable Mention in the
Outstanding Wellness Program: Mid-Size Organization
for our employee
Be Well
program.
Learn More.
COVID-19 Workplace Update
SECU is committed to supporting your health and well-being – and maintaining a safe and healthy work environment.
Effective January 10, 2022, SECU requires that all successful applicants be fully vaccinated against COVID-19 as a condition of employment and provide proof of such vaccination prior to commencement of employment.
We value your experience. We listen to your ideas. We know you're going to bring something new and different to our organization that enhances our ability to grow as individuals as much as it will allow us to better serve our members.
Whatever your role at SECU, everything you do contributes to our success—and that, in turn, fulfills a greater purpose: to improve people's lives. This is a true opportunity to make a difference.
We are committed to nurturing your continued long-term success within our organization, because as you develop your skill sets and deepen your professional experiences, you will further our greater purpose of making a positive contribution to the financial well being of those we serve.
Total Rewards
We encourage a healthy work-life balance. A healthy you is the goal of our Total Rewards package: a comprehensive offering of benefits to employees who work at least 20 hours a week. They include:
affordable health insurance
paid leave
retirement savings
professional development programs
tuition reimbursement
paid volunteer time
discounted employee loan benefits
See our Benefits Guide for details.
Opportunities
Search open positions or express your interest.
Search our current openings and apply online. We also encourage you to introduce yourself, even if you're not applying right now. Our video platform lets you express your interest in SECU, while communicating your personality, enthusiasm, and other intangibles that don't come across on a resume.