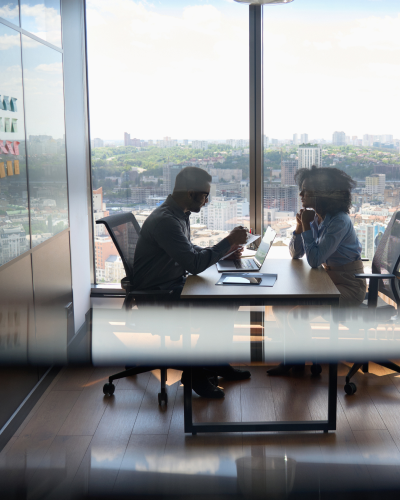 INTEREST RATES ARE JUST THE BEGINNING
Choosing the right account to grow your business savings depends on your specific needs and financial goals. How often do you need access to your savings? Do you have specific purchases in mind? How much idle cash do you have available?
Our Business Savings Growth Calculator is designed with transparency in mind so you can see just how much your savings could be earing at SECU. Let's take a look at the types of accounts we're comparing.
Standard Savings
LOW RISK, LIMITED RETURN
These accounts typically offer a lower interest rate than other options but are considered the safest way to grow your funds.
High-Yield Money Market
HIGHER APY, EASY ACCESS
Offering better interest rates, these accounts typically require a higher minimum deposit. At SECU, this account has no fees or transaction limits.
Certificate of Deposit
GREATER RETURN, LIMITED ACCESS
Typically, these accounts have higher interest rates than savings and high-yield money markets. They require the funds be deposited for a fixed-term, and if you withdraw funds before the term ends, you may pay penalty fees.
Try Our Business Savings
Growth Calculator
From accounting and law firms to nonprofits and medical practices, or any businesses in between, you can use our savings calculator to compare account types and to understand how much you could be making on the money your organization isn't spending.
Standard Savings does not require a minimum balance.
Remember, our High-Yield Money Market requires a minimum balance of $100,000.